Harley Davidson Rocker C Custom Motorcycle Seat by Cruzn Trimming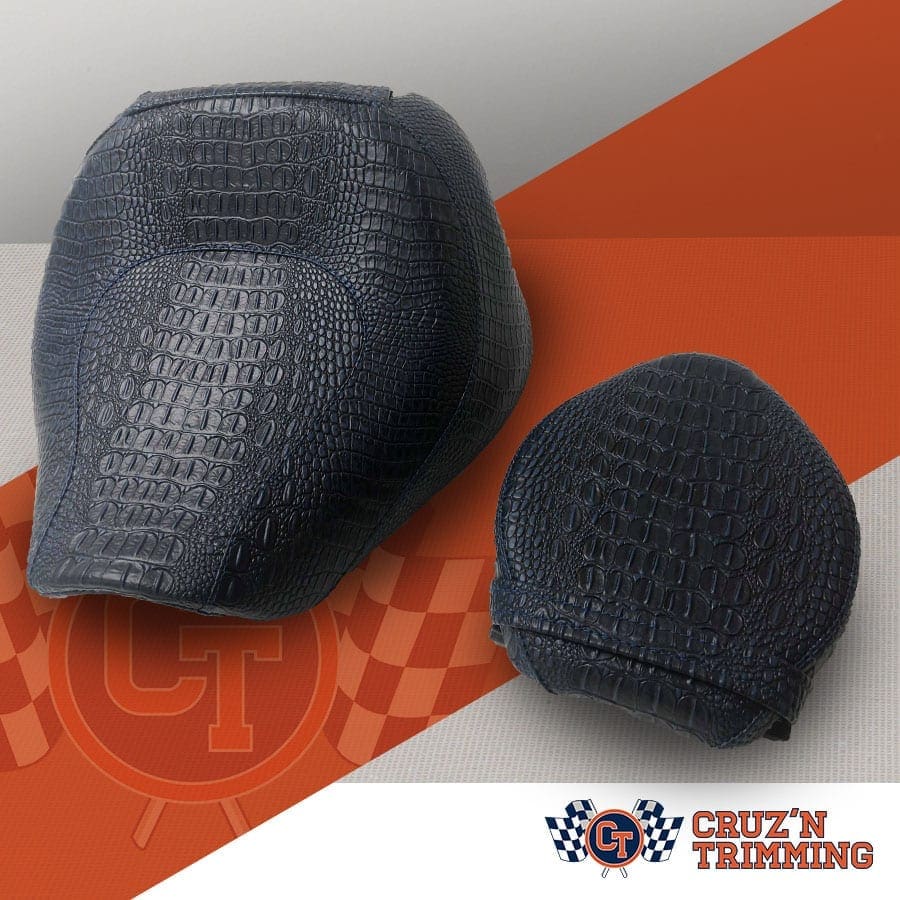 Motorcycle Seat with Croc Custom Trimming
This customer didn't need any seat modifications for his motorcycle seat and just wanted his Rocker C. Standard seat custom trimmed in croc skin matched to his motorbike's colour scheme. 
Dean - Brisbane
"Great job Custom Trimming, glad I chose you guys. Hope to catch up for a ride soon." Dean - Brisbane
#custommotorcycleseats #customtrimming #bmwf900xr #motorcycleseats #cruzntrimming 
#luvyarides #shareyarides #cruznrides
Custom Motorcycle Seats tailor-made to your individual riding positioning, modified for comfort and trimmed for style. We get you sitting in your seat, not on it!

Qualified auto upholstery trimmer with over 30 years trimming and riding experience. We specialise in motorbike seats.
To Discuss Options For Your Custom Motorcycle Seats