Harley Davidson CVO Street Glide Custom Motorcycle Seats by Cruzn Trimming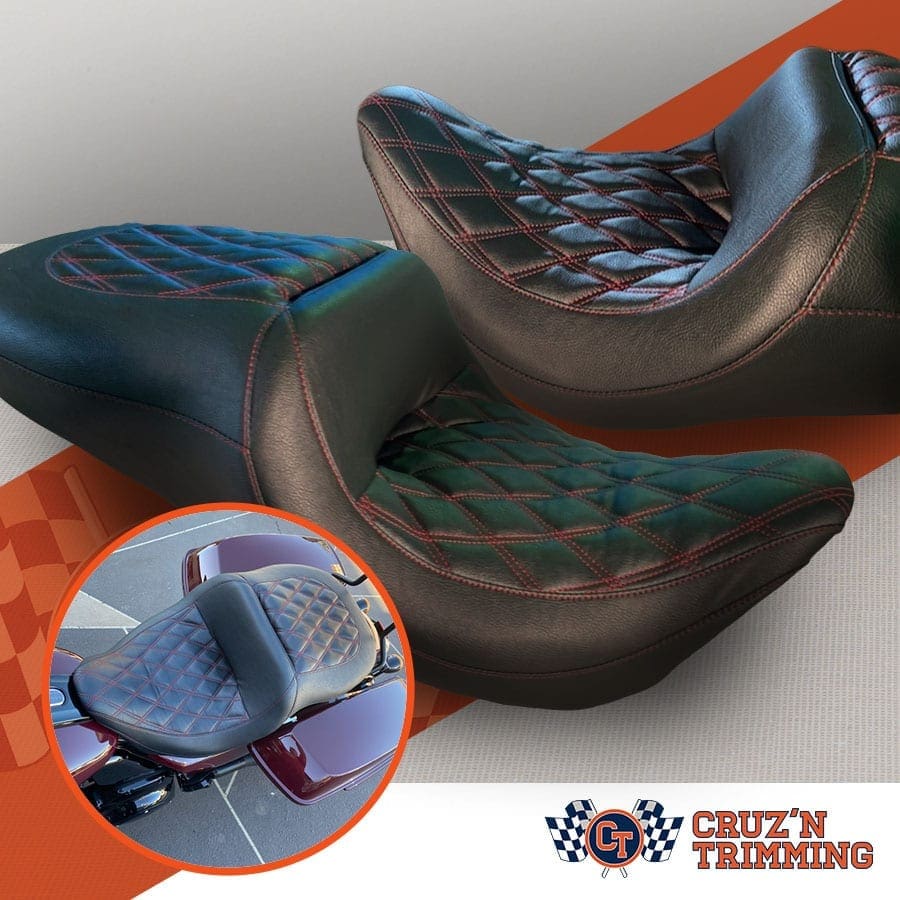 Rick came to Cruzn Trimming with his Harley Davidson CVO Street Glide seat. He wanted to sit lower and make it a more comfortable ride for both him and his wife.
We lowered his motorcycle seat 2 and a half inches, fitted gel pads and did a foam reconstruction. We then trimmed his seat in the ever popular double diamond stitch to match his motorcycle.
As you can see by his comments in one of the pics attached, he's only been for a short ride so far but he is happy with the seat and more importantly, his wife is as well

Happy Wife, Happy Life 🙂
#custommotorcycleseats #customtrimming #harleyseats #harleycustomseats #streetglide #cvoseats #motorcycleseats #cruzntrimming #luvyarides #shareyarides #cruznrides
Custom Motorcycle Seats tailor-made to your individual riding positioning, modified for comfort and trimmed for style. We get you sitting in your seat, not on it!

Qualified auto upholstery trimmer with over 30 years trimming and riding experience. We specialise in motorbike seats.
To Discuss Options For Your Custom Motorcycle Seats